Welcome to Big Orange Guitar

We are Central Florida's largest
Vintage Guitar dealer

We travel the nation buying
Vintage and high quality
Used guitars and amps,
mandolins, banjos, and
lap steels, etc.

Dennis Weaver - Owner
---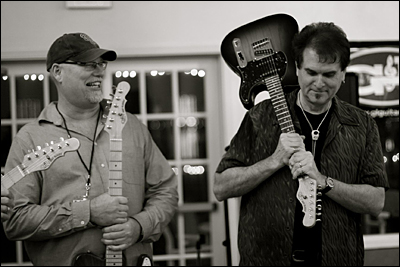 Besides our inventory of used and vintage guitars and amps, we also carry some of the finest new guitars built today. We are authorized dealers for Heritage Guitar Inc. of Kalamazoo, MI (the original Gibson builders), G&L (Leo Fender's last guitar company), and Larrivee fine quality acoustic and electric guitars.
Big Orange Guitar is a family owned and operated business. Our original retail shop was opened in March of 2003, in Port Orange, Florida. This shop had a unique small shop atmosphere, which really appealed to our customers. Just recently, we have moved our shop to a new location about 15 miles south of the original. We are now located in Edgewater, Florida. The new shop is a definite improvement. We have still maintained that small vintage guitar shop atmosphere, but in our new location we have limited our walk-in business. We now operate on an appointment only basis. This allows me more time to travel, searching for great vintage guitars.
---


My daughter Jennifer has become an integral part of the business over the past few years. Chances are, when you call Big Orange Guitar, that is who you will talk to. She now runs all of the internet and phone order sales, and travels to all of the guitar shows that we attend in various states around the country.


---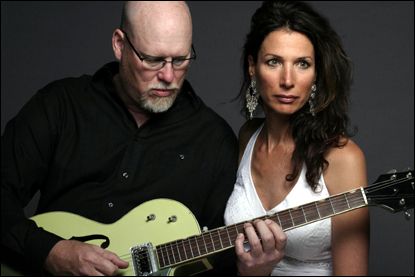 If you are looking for a Vintage Gibson, Vintage Martin, Vintage Fender, Vintage Epiphone, Vintage Gretsch, Vintage Rickenbacker, guitar, amplifier, mandolin, banjo, ukulele, or a high quality New or Used guitar, click to check out our online inventory or give us a call Toll Free at 1-877-587-1008 or local number 386-428-1008. Our online inventory is constantly being updated. You can also catch up with us at guitar shows throughout the year in Orlando, FL, Spartanburg, SC, Dallas, TX, Columbia, SC, Philadelphia, PA, Charlotte, NC, and Arlington, TX, where I am sometimes accompanied by my wife June and other daughter Christina.